AHT Amorphous Metal Ribbon FAQs
V+R…….Very radiant in Germany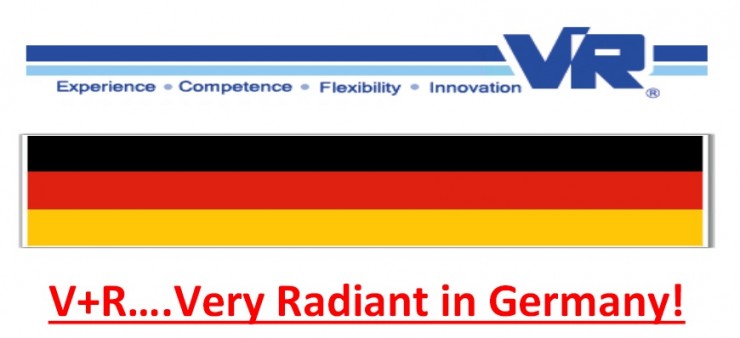 On the 23 rd of Octob er AHT Ne th erlands in collaboration with the V olkmann+Rossbach Group carried out successfully the first Road de – i cing installation project in Montabaur , Germany. Despite the prevailing bad w eather conditions and under continuous rain the whole team worked methodically and succeeded to complete the job very quick ly under the supervision of Mr J an Droege the V+R International Division Director and Mr Ro n Van Wijk the AHT Netherlands M an aging Director.
VOLKMANN & ROSSBACH for more than 45 years has been very successful in the field of road safety, road equipment as well as in protection of nature and the environment. More than 1200 highly skilled employees and specialists in the different faculties develop innovative road restraint syste ms, manufacture in modern plants and ins tall the V+R products to ensure safety on the roads.
The V+R Group network consists of consulting and research offices, manufacturing plants, connected with galvaniza tion plants, as well as installation teams. V+R has set a new standard and its pioneering work has made it synonymous with road safety all over the world and from today its initials will also stand for VR = VERY RADIANT due to the radiant heat produced by the AHT Outdoor heating ribbons inside the asphalt!