AHT Amorphous Metal Ribbon FAQs
Mostra Convegno Expocomfort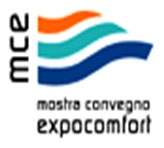 We would like to inform you that together with our strategic partner The Bandini International Group (BIG), we will be presenting our unique AHT Amorphous Ribbon Heating Products for Indoor and Outdoor use in the forthcoming Milan Mostra Convegno Expocomfort Exhibition, between the 27th – 30th of March 2012.
Since its formation in the early 1960's, The Bandini International Group has been a pioneer in new heating technologies and has grown into a world leader exporting it's products to over 40 countries worldwide.
We look forward to welcoming you in our stand in Pavilion 11 – Stand L60 and show you all the new innovations in our product range, including:
Electric Water Heaters from 5L – 200L
Instant Electric Water Heaters
Solar Water Heating Systems
Solar Boilers
Solar Collectors
Electric Floor Heating Systems
Electric Snow-Melting / De-Icing Systems
See you there!