AHT Amorphous Metal Ribbon FAQs
Chapo Semeli & Nefeli Residential Development – Nicosia, Cyprus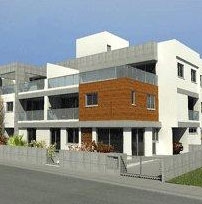 Charilaos Apostolides Public Ltd (CHAPO) was founded in 1949 and has since grown at a remarkable pace to become one of the leading contracting firms in Cyprus. Listed in the Cyprus Stock Exchange since the year 2000, it has also very extensive activities in Europe and the Middle East. The Company employs more than 60 Engineers, Surveyors, Economists and other professionals, with a supporting staff of 77 and a labour force of 685 in Cyprus, Greece, Gibraltar, U.K. and Bahrain.
It is currently constructing 2 prestigious housing projects, Semeli and Nefeli, in the Strovolos area of Nicosia and the AHT Electric Underfloor Heating has been chosen as the best system among a long list of rivals due to its fast response time and has a very efficient and economical operation. The total indoor housing area is about 3500m3.
CHAPO-Semeli comprises of two luxury apartment blocks, each with seven two- and three- bedroom flats. Each block has one ground floor apartment, with private garden, private parking, independent entrance and a storage room which can be converted into a guest room.
CHAPO – Nefeli comprises of twelve detached luxury four-bedroom.