AHT Amorphous Metal Ribbon FAQs
Beauty Outside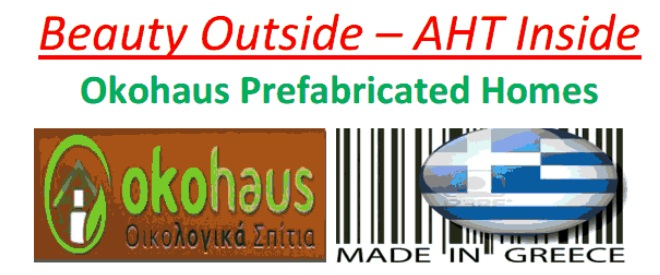 OKOHAUS MAKEDONIA is a leading manufacturer of prefabricated buildings, houses and other buildings based in North Greece, catering both for the domestic as well as the international markets. Offering complete technical services for an immaculate construction at the lowest possible cost, superior construction quality, high specification standards the Okohaus homes are renowned for their high earthquake safety standards, durability and tremendous 50-year guarantee.
On top of all these advantages the OKOHAUS impeccable construction techniques offer optimum insulation and soundproofing, and their high-quality materials provide a healthy residence and protection of the environment.
Driven by its dynamic management team of Mr Marinos Bazinas and Zois Tzioyas the company has decided to improve even further its already excellent services by including in its buildings the unique AHT Amorphous Metal Ribbon electric underfloor heating system, thus offering its clients the best, most economic and ecological heating in the world.
This strategic partnership was achieved through the hard work of Mr Stavros Gavrias – MD AHT Greece, who commented " Our cooperation with Okohaus opens new opportunities for both our companies as well as offering consumers globally truly superior prefab buildings Made in Greece!"